Achacha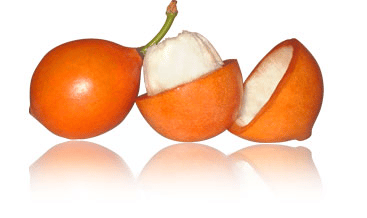 Originally from the Amazonian basin of Bolivia but grown commercially in Australia.  Orange in colour with a thin peel, it is the size of an egg.  Its soft white pulp reminds one of a sorbet with soft seeds and a sweet taste.  The peel can be used in drinks and its pulp can be added to salads or used for cocktails, ice-creams, etc. It can be commercialised for a long period of time provided it is kept at temperatures of over 10 Cº. It is a fruit rich in antioxidants and other nutrients.
Angello™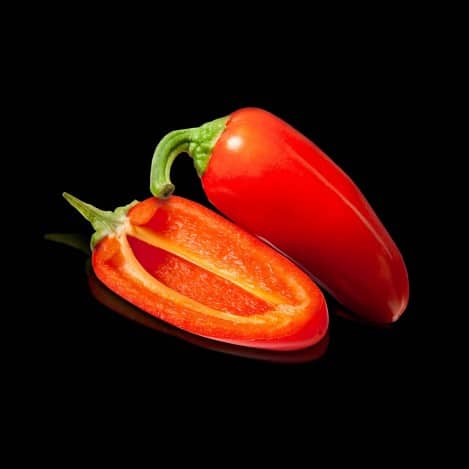 The sweet and seedless Angello pepper is a new variety, conical in shape and with a sweet and crunchy taste.  In being seedless it can easily be eaten as a snack or used in salads.  It is a magnificent source of vitamin C and is currently available for producers in Spain, Israel and the Netherlands.  It will be marketed with snack packaging.
"Candied dried cido"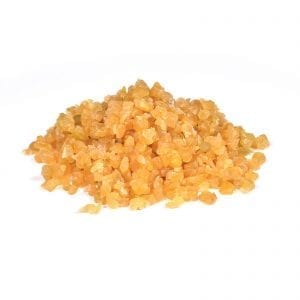 Candied dried cido is produced with a special variety of Japanese quince or Nordic lemon, very popular in Latvia. It is candied and dried using a special technique and does not contain either preservatives or additives, apart from glucose syrup which is used to ensure it takes on consistency and colour. Thanks to its sweet and sour flavour, it can be used as an aperitif but also as a condiment for cakes, ice-creams, infusions or for patisserie.
Lovemysalad.com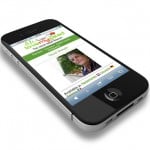 Lovemysalad.com is an interactive website and a social network for salad-lovers the world over, for the purposes of sharing the passion that unites them. Lovemysalad provides users with the opportunity to interact via recipe suggestions, posts or news items.  It not only provides details relating to the origin of products but also information about the different types of salads and vegetables.
Patruss Z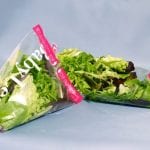 Patruss Z is a new plastic bag of unusual triangular shape which protects the contents whilst simultaneously saving space during transportation.  It has an easy-to-open mechanism which maintains freshness. The packaging material has sufficient strength to open the bag for the most part without any problems.
Purple-sprouting broccoli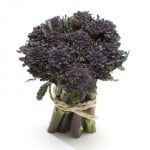 Purple-sprouting broccoli is a new variety of broccoli with small purple sprouts which grow with the stalk. There are diverse varieties depending on the season and the crop conditions.  The sprouts have a length of some 10-15cm.  It is, therefore, a new vegetable variety which adds colour to any plate and at the same time brings fantastic opportunities for the food sector.
Rio Fresh 100% Pineapple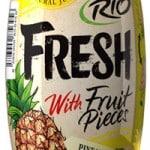 This is a refreshing pineapple juice, squeezed to include small pieces of pineapple.  It is precisely these small pieces that make the product different.  The product is made from premium varieties of pineapple and does not contain preservatives.  It is free of pathogenic micro-organisms and retains both its original flavour and its vitamins.
Campo Rico Roast Sweet Potatoes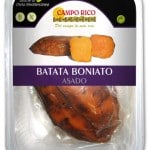 This is a new producer in the readymade food sector.  It is presented vacuum-packed on a plastic tray and with one whole sweet potato (600-800 gr) inside.  It contains neither preservatives or chemical additives and the product has a duration of 4 months without requiring refrigeration.  Neither does it contain gluten.
Sungreen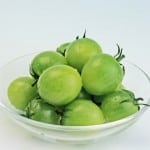 Sungreen is a new variety of cherry tomatoes and with an approximate weight per unit of 20gr. The skin tones of these tomatoes go from dark green to light green when the product is mature and its pulp is both delicate and fresh at the same time.  It has a sweet and sour flavour with a touch of citrus.
Yonanas Healthy Frozen Treat Maker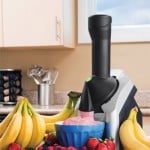 The Yonanas Healthy Frozen Treat Maker is a new kitchen utensil which uses frozen fruit to make frozen puddings.  Yonanas is capable of creating whatever flavour one desires, is easy to use and to clean.