The capital is already preparing for one of the gastronomic events of greatest international renown.  Between the 5th and 8th of Match, IFEMA anticipates receiving over 78.000 professionals from the food and drinks sector at the XXVI International Gourmets Club Exhibition 2012.  What's more, this year more exhibitors are expected than in past years.
An endless array of activities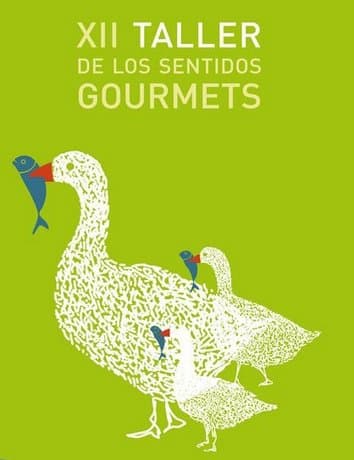 Visitors will not have time to get bored with the Gourmet Exhibition's programme this year, which includes activities of a diverse nature: tasting sessions, product presentations, conferences, awards ceremonies …
On the very first day, Pavilion nº3 will surprise wine-lovers with the Tunnel of Wine, which brings together more than 200 single variety wines of all the Designations of Origin found in Spain.
The Gourmet Senses Workshop deserves a special mention, an exhibition dedicated to delicatessen food and drinks, which invites the non-professional to become initiated into culinary pleasures. The expert panels and theoretical-practical sessions show the visitor the most interesting elements in the world of food. But, for the purposes of placing these notions within the grasp and understanding of little ones too, there are also children's workshops.
The XXVI edition of the Gourmet Exhibition also represents an opportunity to demonstrate skills, as evidenced by the Ham-cutting Competition, which will take place on the first day at 11:30, or the Oyster Opening Contest, which is followed by a tasting of these bivalves au naturel.
But that is not all, because the heterogeneity of the activities also manifests in the awards ceremonies, with the XXXV Anniversary of the Gourmet Club Magazine or the V Picota del Jerte Prize of particular note.
Novelties in the Gourmet Exhibition 2012
Amongst the diversity of gourmet products in the categories of confectionery, preserves, oils, cheeses, canned foods, amongst others, this year we also welcome new brands. Alma de Cacao, Alma Teas & Herbal Infusions, Bacalao Alkorta, Belluga Gourmet, Caparrós, Chocome, Conservas Nardín, La Gergaleña or QDelicias are just some of the exhibitors who will fascinate us with their new products at the XXVI edition of the Gourmet Exhibition.
On the 5, 6, 7 and 8th of March you have an unmissable date with this great gastronomic fair or… are you going to wait to be told about it?