LovemySalad.com is an initiative set up by the multinational seed company Rijk Zwaan which was brought to light at this year's Fruit Logistica fruit and vegetable trade fair, where this social network was presented on a grand scale for the very first time.  Its intention is to bring the idea to the maximum number of people possible, although on Facebook it already has over 7.000 followers.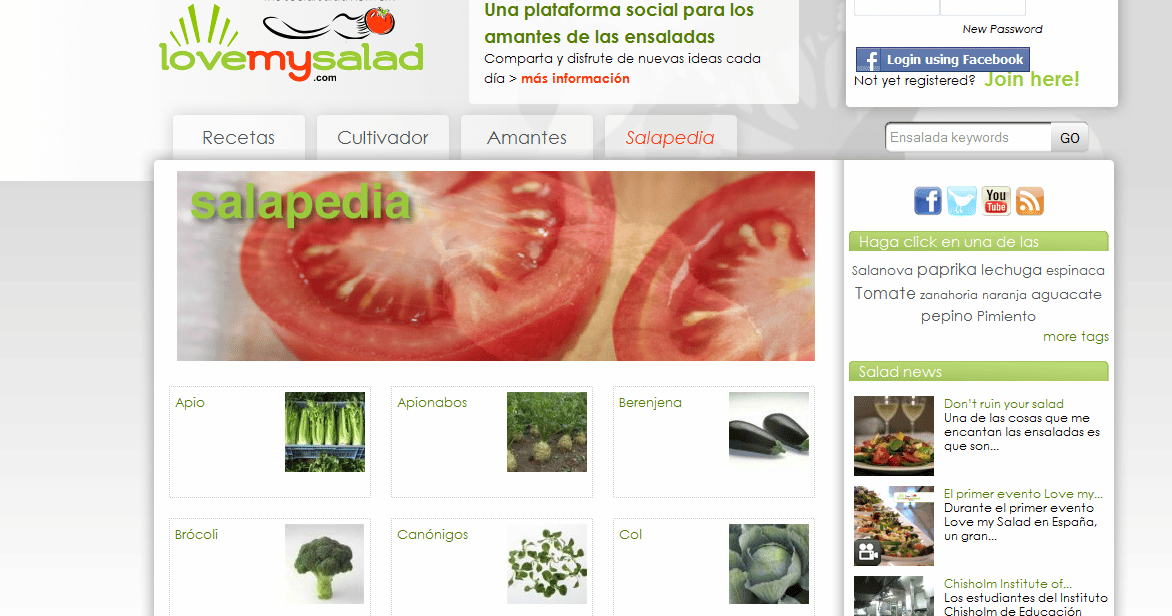 Innovative and healthy concept
Lovemysalad.com is an interactive social network aimed at salad-lovers in which both cooks as well as vegetable growers participate together, of course, with consumers.  By so doing they seek to share their passion and enthusiasm for vegetables and specifically for salads, and at the same time enjoy the opportunity of interacting with each other via recipe suggestions, by posting or by simply sharing related news from the world of vegetables.
The LovemySalad.com initiative makes use of various positive aspects.  On the one hand, it is a social network that principally targets young people, regular users of new technologies.  On the other hand, it promotes healthy elements in consumers diets and makes these elements (vegetables and salads) be seen as something other than a boring and obligatory accompaniment in the day to day lives of consumers, but rather as something of a "passion".
Within a short space of time the network has become visible on the Internet thanks to social media campaigns, so much so that it has a Youtube channel on which videos are periodically uploaded about events such as salad competitions or recipes.
LovemySalad positions itself at Fruit Logistica
According to Auke Ferwerda, marketing director of Rijk Zwaan: "before focussing solely on a product line, this year we wanted to highlight the benefits of vegetables and salads in general", and continues "our objective is to inspire our members to make their own contributions to Love my Salad".
Another aim of the social network is to provide a platform which brings together both consumers and professionals and thereby increases the consumption of vegetables amongst all of them. In relation to this, Ferwerda adds that they are dealing with a social and health-related opportunity that can benefit the entire sector.
While the LovemySalad concept has been the centre of attention at the trade fair, the company also displayed a number of other varieties, as well as product lines and brands.