Food Sector Internet Marketing Plan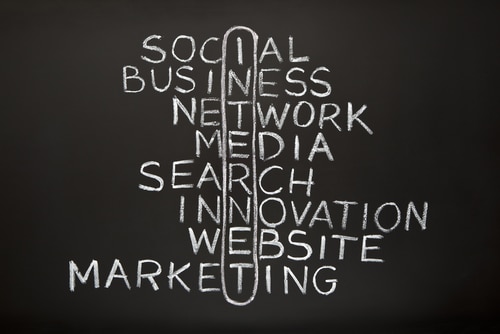 We develop your digital Marketing plan.  At Marketing4Food we speak your language, we are specialists in Food Marketing and you will have a team of professionals at your disposal with over a decade of experience in Online Marketing and expertise in your sector.
What does a Digital Marketing Plan consist of:
At Marketing4Food we are aware of the needs of the food sector and we adapt the Marketing Plan to the objectives of each of our clients.  How do we do it?:
1. Research Process: We analyse and monitor the market, the environment, trends and the consumer prior to embarking on any project .
2. Objectives: There is no Marketing Plan without prior objectives.  Tell us about the objectives of your company, we will analyse them and establish a plan to ensure that attaining those objectives will not be a problem for you.
3. Strategies: These are defined by the previously established objectives, developing the on and offline strategies needed to achieve such objectives.
4. Analysis of Online–Offline competition: We undertake a meticulous analysis of your potential online competitors, what strategies they are following and how we can take advantage of them.  We present you with a detailed report as well as a series of solutions to ensure that your competitors will not be a problem for your business in the future, and we will thereafter keep you informed with a weekly monitoring service pertaining to your competitors.
5. SWOT analysis: How are we doing in relation to our competitors and the market? What are the threats that could weaken our project or be a problem in the future? We analyse, establish and outline a tactical plan aimed at ensuring the success of your project.
6. Tactics:  The moment has arrived to tell you about the tactics we will follow in order to ensure your online project is a success.  Strategies aimed at achieving Internet Visits, increasing the reputation of your brand, making contacts, making sales, creating customer loyalty or any other objective, amongst the most common are:
Search Engine Optimizatio
Social Network Marketin
Management of Online Reputatio
Banner Campaigns, Creative or Advertising Campaigns, either Online, Offline or a combination thereof.
7. We develop your Online project: this is the moment we implement on the website everything agreed in the Marketing Plan, obtaining a fine-tuned mechanism for achieving the objectives established throughout the entire process.  Any similarity with any other website is purely coincidental.
8. Analysis of results: We have different online monitoring systems that provide us with information on a weekly basis in relation to the results we obtain once our Plan has been implemented, which we analyse, thereafter providing monthly solutions for ongoing improvement.